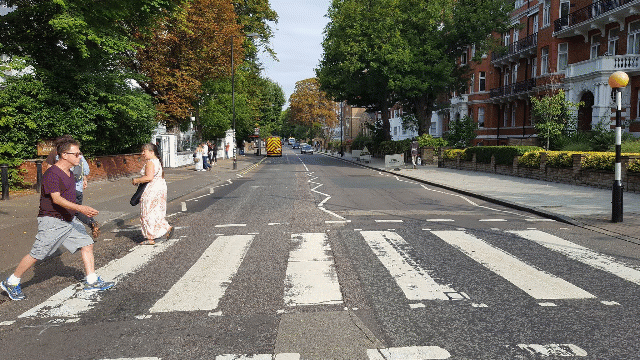 Dan Casavant

So I'm having an evening at home and decided to put on some of the recordings that Steve Jensen graciously shared with me. These two cds of his music that have some of "Vancouver's finest" playing and singing on the tracks of Steve's great original music are both true musical gems. Great Pop Rock writing that is definitly eclectic and interesting. There is a distinct FAB factor at work here in Steve's musical and lyrical mind.
There are some Heavier aspects too…grinding guitars and power riff driven stuff are to be found. As alluded to earlier there is a FAB humour in there (a polka thing here and there).
I really love the Classic Pop sensibilities at work here in his music. Clever lyrics, arrangements and melodies.
The recording quality and production values are consistently excellent.
I particularily enjoy the vocal arranging. Steve's daughter Brittney Jensen sings some beautiful harmony stuff.
Kudos to my old musical brother David Stone for his truly world class keyboard work on these tunes. He is one very gifted musician.
Both Dave Corman and my old guitar buddy Frank Tacak play some excellent guitar parts and tasty solos. Warms my heart.
My old pal Randall Stoll plays drums on some of these tracks as well…..seriously World Class stuff!!
I don't know the other players on these tracks but I am most certainly impressed by their totally pro work.
It's amazing and somewhat sad/unfortunate how so much great music gets somewhat lost in the jungle of this digital world. I am so very happy that Steve and I connected through FB and he shared his music with me.

Matt Graham of rock group " Search Party "
Great CD ! Steve. Really Nice Person almost made me drive off the road laughing , you jerk ! LOL
Super creative songs to enjoy while blasting down the road in the car. I had a ball on my first listen through
Grant McCulloch
Every song stands on its own !
Wow Steve what can I say? What an expanse of sound and lyric. Every song stands on its own and is a pleasure to listen to, well thought out with depth and subtly. This is a record you've obviously worked hard for and can be truly proud of. It rocks!
David Stone of Rainbow / Max Webster
It is an excellent Album Steve . !
Tom Harrison (Music Critic )
I like the fact that this record exists.
Along comes Steve Jensen with nine songs on a CD that actually has variety. This record is modest, Jensen, humble. Likeable and earnest rather than aloof or arty.
Listening, then, is an invitation, not a challenge. Fun, too.
One other thing that makes the record unpredictable is that Steve Jensen sings the songs in a different voice each time, hard rock abrasive if necessary, those McCartney and Lynne comparisons, that winsomeness. Thus, he subverts the uniformity that often is a hallmark of contemporary records.
Paxton Bachman ( Blues recording Artist nephew of Randy Bachman )
It is very well done and you should be proud of the finished product !
Linda Bishop (Rock singer )
I have been meaning to text you and tell you how much I love the CD!!!! This is a little gem that you created Steve. How is it that you're not famous?
Mark White ( Bassist and Rock Vocalist )
Hey brother, I was listening to your CD on the way to Edmonton, wow I was very impressed and I see all the tracks are different, great stuff. let me know when you want to go on tour…lol
Jody Tennant ( plays Paul in the Fab Fourever Band )
Very Catchy !
Great album mate. There's some really tasty stuff in there. I hate making comparisons, but it sounds like Julian Lennon singing catchy melodies from McCartney. Even has a bit of Wings-esque Linda on bg's. . Congrats on a really, really solid album throughout. I wish we all could bash one out like that in our life times.
Jeff Neill (Guitarist for Canadian Juno Award Winning band Streetheart )
Steve! Really nice work. You definitely have the Beatlesque/power pop thing down! Really well written songs and a good bunch of players you brought on board
I am pleased to see you are getting some deserved good retail support for your work. You have my full respect both as an artist and as a person. Wishing you and your family the very best in all things. Jeff Neill
Brent Braidwood ( recording artist )
A truly delightful recording !
Singer-songwriter Steve Jensen's recently released eponymous album — available in both CD and vinyl — is a real treat for the ears and classic pop-rock style enthusiasts in particular. It's been a long time since this listener has had the pleasure of enjoying an album with this kind of wonderful diversity … and so much of it is so dang catchy! The production and the sheer sonic quality of the recording is outstanding. The musicianship is second to none. Readers of album notes will soon see that Jensen had his album mastered at Abbey Road Studios.
All in all, a truly delightful recording filled with witty, catchy songs. I can hardly wait for Jensen's next release.
Ron Scott ( Promotion Marketing executive EMI MUSIC CANADA).
Truly pop confections, the melodies and lyrics are so catchy, they remind me of the clever clever bits of The Beatles when radio, and 45rpm singles ruled the roost when it came to the explosion known as the British Invasion.
This is a perfect album for a Saturday or Sunday play, it's full of quirks and hooks that will engage your brain and body. I highly recommend it, as it's a sequential roller coaster of pop rock that: is original, yet familiar, so you will enjoy the atmosphere it reflects, whether in your car on the road, or in your kitchen, or your special listening room…it jumps out of your best speakers; while it was mixed by Corman at Westsonic Music in Vancouver, it was Mastered at the world famous ABBEY ROAD STUDIOS.
There's magic in this music! Do yourself a favour, get STEVE JENSEN, if you're a music junkie, it will give you a quick high, and a longer lasting fix the more you experience it. Its a well produced , not over produced wall of sound.
Frank Soda ( and the Imps )
Loved your album Steve…great job! .I thought it flowed quite well .
Julie my friend..very pleasing..and nostalgic…Wrinkled suit..cool dance..
Promises for 2..very interesting..Finally over…for cool rocky funk feel..
.But your whole album was very pleasing to me..
Your Beatle influence in the songs and production suits your writing and your voice..Well done!
Gordon Sauck Owner of Innovative Audio
KILLER ALBUM !!
Ok, if you are looking for that great 'new sound', your search is OVER!
My good pal Steve Jensen has cut a KILLER ALBUM which needs to be checked out!
A wicked combination of Beatles, Floyd and some dastardly funny material puts this album way up there in the truly ORIGINAL category.
Corey Lavigne (Vancouver Blues recording Artist)
Fabulous !
Hi Steve I got your CD a few days ago actually and have been listening to it in my car it sounds really great, that is an understatement, it really is quite a fabulous musical accomplishment is one way of putting it .With all the elaborate arrangements throughout the CD I can just imagine the time talent and effort that went into the whole thing, awesome bro !!
Cher Cherabia (Music Talent Manager)
This Steve Jensen album Rocks!
There is a soulful purity to this album . I was whisked away to another plane listening to these beautiful songs. They are now happily stuck in my head. such as "Domesticity" Love it! The music & production on this cd is precisely on the mark & superb. AbbeyRoadStudios did an excellent job mastering it of course. This album is going to huge!
Terry Draper ( Founding member of Toronto band Klaatu)
"Julie My Friend is a nice tune , Walking Back Home is very nice with great vocals , catchy melodies ! "
Bruce Springsteen ( yes !! that BOSS ! )
"Walking back Home is a fine song !"
Ron Sexsmith ( Singer , Songwriter , Juno Award Winning Canadian Recording Artist )
" I really like , Finally Over and Really Nice Person ! "
Jon-Mikl Thor ( yes !! that THOR !!!)
You have a sound I like with influences of Beatles with "Pain to My Heart", and "Domesticity" which had touches of McCartney. Two of my favorite tracks. I grew up in the 60's and love the sound you captured with those tracks while making them modern. While you had a 1967 Beatles sound, . Anyhow, very cool! Great stuff! Thank you for the album!
Al Harlow (of Canadian Rock Band PRISM)
Great Songs Steve and wonderful lyrics, I have it in my car !
Larry Hennessy ( JACK FM Radio DJ )
Steve had his music mastered at Abbey Road Studios for good reason . He is four lads in one and has that magic, swirling sound that we love so much. Walking Back Home is a favorite
---

14490 – Unique Visitors