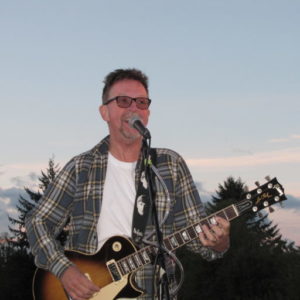 Steve Jensen.
Genre: pop, rock.
From South Burnaby, B.C. Canada
Steve's main band -> Underfire
Steve has been in PNW Bands starting with the Tom Foolery…
"If this gets promoted properly, I think you might sell quite a few records. I'm digging it."
Quote from an online Vinyl store owner.
Also…
"It sounds like a cross between The Beatles, Pink Floyd, and a splash of the 70's vibe. Diverse, Musical, and cool!! I want to buy a copy!
Not just your average safe crap. Well Done!! It's really fucking good!" Quote from Don J. Swift.
Steve has been in many bands over the years. Check out the PNW site with his first band Tom Foolery
Steve's first release has been Mastered at the holy ground of Abbey Road Studios, London England
He is currently working on his 2nd album and performing with his band, Underfire at local venues in the Greater Vancouver Region.
With over 150 original songs in his back Catalogue Steve thinks its all about the music… but I love to perform as well!!!
— Steve Jensen
Contact me:  stevejensenmusic@hotmail.com